Amongst the literary gods, there is room for those still waiting for ascension.
Student engagement has always been a challenge for teachers. As educators, we don't just want our kids to learn but we want them to enjoy that learning; we want their enthusiasm, their adoration, and their enrapturement. We watch films like The Dead Poet's Society, Mr. Holland's Opus and The Emperor's Club and imagine students who are entranced, ensnared and invested in every syllable of every word we speak. We envision applauds at the end of our brilliant lectures and discussions or maybe a hardy thrumming of knuckles on desks to signify their collective admiration for our wisdom.
So when we look out into the faces of our students and see disinterest, boredom, and disconnect, it hurts.
For a time, the problem of engagement – or more precisely the lack thereof – was handled with apathy and indifference. If a child didn't want to learn and didn't want to engage with the material, they would take the failing grade and both parties – teacher and pupil alike – would move on. The notion of the stuffy academic at the high school and college level lecturing to a group of bored, listless and indifferent students was as common a trope in television and films as the muscle-clad hero or the masked slasher and in that subtle social commentary, a reflection of a broader truth that has plagued education for a very long time is evident: kids are routinely and understandably not interested in the things educators want and need to teach them.
And really, as children, were we so very different?
That of course isn't to say there weren't works of literature and lessons in history that inspired me as a child and young adult but when looking back on my own journey through public education, I can attest to the fact that I was consistently disengaged with the material. It is natural for an emerging generation to be resistant to the "old" and more invested with the "new", and while that might frustrate adults, it also provides educators with a unique opportunity to engage these students by weaponizing – in a good way – the very things they love.
The Snobbery Problem
Pop culture is a bit of a loaded term. Academics often use it as an interchangeable synonym for lowbrow contemporary works of literature, film, television and more recently, videogames and the designation often implies a negative or dismissive connotation.
Charles Dickens and Emily Bronte are art.
Stephen King is pop culture kitsch.
Of course, anyone with even a modicum of knowledge about Victorian writers like Dickens and the Bronte Sisters can easily convey the reality that they too were the pop culture icons of their day, just as Shakespeare – that most lauded highbrow wordsmith – was once considered a vulgarian peddling bawdy wares to the commoners. Once you remove the snobbery of the term pop culture and genuinely examine what precisely that label entails, you rapidly discover the fallacy of applying intellectual and artistic merit based on the age of the material in question.  
Note that in recent years Stephen King – one of the most prolific and successful authors of all time – has seen his work adopted both informally and formally at various levels of academia and many critics – including those who once dismissed him as the literary equivalent of junk food – are now re-evaluating his sizeable contributions not merely to horror fiction but to the broader landscape of American literature, which includes a staggeringly brilliant output of short stories that have been instrumental in keeping that particular literary form commercially viable.
Roger Ebert once penned an infamous editorial where he flatly and intractable claimed that videogames could not be art. While Ebert was and remains one of the greatest cinematic critics of all time, his postulation – erudite as it may be – was as flawed a decade ago as it is today. That is because Ebert's assertion was ultimately fueled by his detachment from a burgeoning and evolving medium that he had no personal investment in and therefore he could not envision a game that would rival those works for which he had dedicated the entirety of his professional life analyzing. To his intellectual credit, Ebert did attempt to buttress and futureproof his claims by explaining that the possibility of a game eventually ascending beyond the current functional pablum that the medium now occupied was possible but he was quick to add that such a game was unlikely to be made anytime soon.
Today, the notion that videogames cannot be considered a legitimate artform has largely evaporated. While the medium is still broadly considered to be comprised of functional product, the continued expansion of the videogame market – which includes a torrent of indie software, many of which are deeply personal and courageously tackle some of the most paramount societal issues of the day – has demonstrated just how wrong the detractors were about gaming.
This aside is relevant for the simple reason that the young often must endure the condescension of the older generations who are often resistant to their interests and, far too often, are content to denounce or otherwise marginalize those interests for the sake of buoying the "classics." And while as educators we know many of those classics are considered thus for damn fine reasons, trying to pump this down the throats of our kids isn't a particularly healthy or effective strategy when the goal is engagement along with those crucial and valuable connections.
Avengers Assemble
Once we can admit that the snobbery and elitism levied against pop culture is absolutely unnecessary and intellectually specious, that gives us as educators license to use it freely.
I've been using relevant pop culture in my ELA classroom since the very beginning of my teaching career. While it most assuredly helps that I happen to enjoy many of the same films and TV shows as my students, that affinity – however genuine it might make me seem to my kids – is largely incidental because what matters to them is how they relate to the material I utilize in my classroom. I teach all sorts of classic literature and I will continue to do so as long as I am an educator but I also utilize pop culture every single opportunity that I can and for two very specific reasons:
Student engagement is practically guaranteed. When I play a clip from a popular film even the most stubborn kids usually pay attention, and they usually keep paying attention once the clip has ended because what got their attention keeps them tuned in for the extrapolation by me and my other students.
Students tend to retain what is interesting to them. You don't have to be a cognitive scientist to know that we retain what we register as interesting and compelling. You can teach a kid the concept of foreshadowing and have them look up the definition and even cite it in a text but show them a powerful image or a memorable film clip and they will never forget the concept.
One of the best examples I can share is the teaching of irony. Irony is one of those things that most people understand on a visceral and instinctual level but ask most adults to give an academic definition and they would probably struggle. When introducing or reinforcing irony, I discovered that showing the students filmic examples worked considerably better than merely explaining or even letting them read examples in literature. Instead, I created a foundation of comprehension predicated on familiar pop culture moments, using everything from the opening of the comedy The Other Guys to a popular scene in the superhero film the Avengers where Loki admonishes The Hulk and demands respect as a god before being slammed around like a literal ragdoll and is effectively lowered by several pegs.
Here is a video of that scene and me explaining, precisely, how I utilize it to teach a difficult concept.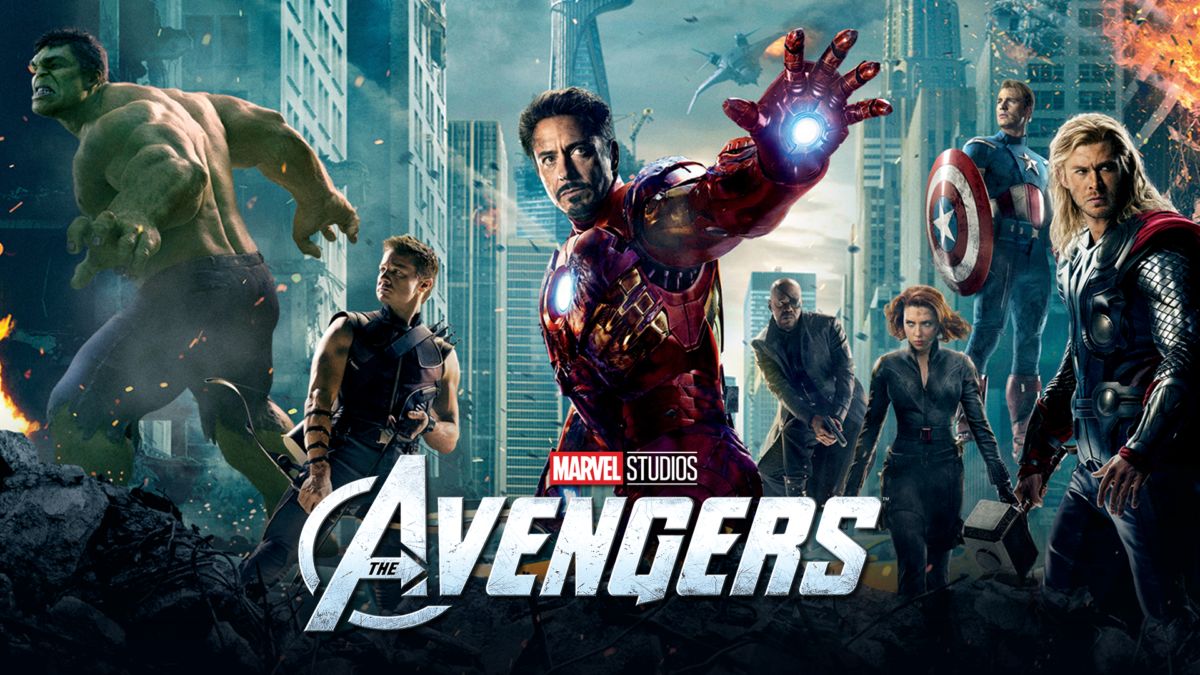 When discussing POV, I have utilized brief clips from video games such as Call of Duty and Gears of War to demonstrate the difference between 1st and 3rd person. When explaining parallel episodes, I showed my students different lightsaber battles from the various Star Wars films and the two fights between Batman and Bane in the Nolan film The Dark Knight Rises, which demonstrates the oft-used trope of a hero being beaten, humbled, and then returning stronger to claim victory. I have used Thanos from the Marvel films to explain the concept of a villain and The Punisher to better elucidate the concept of an anti-hero. I have employed episodes of The Twilight Zone to teach myriad literary concepts and skills and I analyzed the opening scene from the film JAWS to demonstrate the type of suspense-building that Hitchcock referred to as "playing god."
While it would be easy to assume that my students are getting an education on pop culture, that would be reductive and inaccurate. The truth is that these pop culture references – some of them new and some of them older – are simply a form of scaffolding; a means to prop up my kids and get them closer to understanding key concepts. When I show my classes The Simpsons version of The Monkey's Paw, they love it but they have also read that text several times and enjoy it all the more because they enjoy that frame of reference. When I show my students a creepy short film like Bedfellows, it is in service to a broader lesson on situational irony that will aid them well as they begin to reads Poe's seminal short work The Tell-Tale Heart.
Perhaps the real power of utilizing pop culture is that a clever educator can use it as a type of gateway – a means of getting students to dip their toe into more vaunted academic works. Show kids a couple of creepy shorts on YouTube and whet their appetite for more and then introduce them to the macabre narratives of Poe or the dark ironies of Shirley Jackson's The Lottery. Like so many things at our disposal, using pop culture isn't about replacement but rather supplement and teachers today have the resources to offer their students so many wonderful and varied ways to connect to lessons and concepts.
Of course, ultimately, the choice remains in the hands of educators. Those who reject outright the potential efficacy of including pop culture into their lessons do so at their own peril but for those willing to embrace the contemporary and bring the fun, expect your kids to be much happier, interested, and above all, engaged.